Why IOT Developers from Digipie?
In addition to having a qualified team with certifications, we also have experience working with clients from a variety of industries.
We acknowledge the significant industry vulnerabilities and equip you with the finest cutting-edge technology to handle them.
Our reputable team of IOT developers' detailed knowledge of the most recent IT technologies makes them the most credible and ideal for any project requirements.
All in all, in this modernized world where the Internet of Things (IOT) has redefined technology, IOT developers from Digipie deliver their valuable expertise according to your demand and accomplish the task in the most effective manner possible.
Reasons behind choosing Digipie's IOT developers:
Hire professional IOT Developers

Acquiescent Engagement Model

Cost Efficient Developers

Agile Methodology

15 days Trial

Confidentiality followed

Accessible resources

Concentrates on Core Business

Huge Technology Stack for technical pool
Book Free Consultation
Services

You An Opt From Our


Internet-of-things

Developers
Our IoT app engineers are adept at integrating applications, Big Data, Cloud Services, and API Portals.
Our team is an expert in building wearable apps like smart jewelry, body-mounted sensors, fitness trackers, smart clothing, AI hearing aids, etc.
Build IoT automated warehouses that utilize data from embedded sensors in equipment & bins to optimize stock movement & product assembly.
Preset conditions-based maintenance apps that help reduce asset wear & tear, energy wastage & improve energy generation.
IoT and Machine learning technologies together could provide the foundation for applications like predictive maintenance, CCTV surveillance, predictive supply chain.
A large amount of unstructured data generated by IoT devices can be collected in the big data system to plot them for better visualization and to infer interesting findings from the IoT data.
Schedule A Developer Interview And Get
15

Days

Risk-Free Trial
A meeting plan is an arrangement for the questioner that contains a bunch of inquiries with currently investigated replies to talk with an applicant. It functions as a rule for an interviewer. This could incorporate pair programming, tackling calculations, or architecting. We believe you should show your capacity to work without holding back and function as a feature of a group. The last hour of the meeting is centered around an evaluation of your delicate abilities - think mentorship, correspondence, imagination, collaboration, and critical thinking.
Sign NDA
Select developer
End to end support
Long term Partnership
Frequently Asked

Questions
Simple & Transparent Pricing | Fully Signed NDA | Code Security | Easy Exit Policy
There are several benefits of hiring IoT app developers from Digipuie. Some of the key benefits include:1. Affordable Rates – We offer competitive rates, making it easy for you to get the best talent at an affordable price 2. Talented Developers – Our team comprises talented developers with experience in various industries and technologies 3. 100% satisfaction guaranteed – We stand behind our work and guarantee your complete satisfaction with all our services 4. Guaranteed privacy – Your data is always safe with us, and we will never share it with anyone without your permission 5. 24/7 support – You can reach us anytime, day or night, for help no matter what the time or conditions are Besides these, there are multiple other benefits of hiring IoT developers from Digipie. Know them all by joining hands with Digipie.
Yes, you don't have to worry as soon as you contact us. We follow a very strict NDA guideline so that your idea remains safe. Both parties will sign NDA, this will protect the assets and rights of both parties. To receive our NDA you can send us an email at info@digipie.net
The cost of hiring IoT developers can vary depending on the experience and expertise of the developer. Typically, an entry-level IoT developer will charge around $50-$75 per hour, while a more experienced developer can charge upwards of $100 per hour.The cost of hiring an IoT developer can go beyond just their hourly rate. Additional costs may be associated with setting up a development environment, training the developer on your specific systems and protocols, and supporting them once they're on board.
Yes, you can test the skills of our IoT developers before hiring them, as we offer a 2-week no-obligation trial to try the engineer(s) and ensure mutual fitment before adding to your team. If you like the services, you can pay for the time and continue.
10+

Years And Counting...
By establishing a Node JS center, we offer our tailored engagement models cater to the unique needs by providing B2B and B2C Dedicated development support.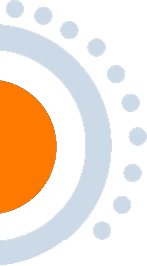 14
Certified Scrum Masters
100% Transparency
ensured
At Digipie, transparency and integrity are our top priorities. We protect your intellectual ideas with strict non-disclosure agreements (NDAs) so that you can feel comfortable sharing sensitive information with us knowing that it will remain private.
24x7 Accessibility at
your time
We're here to help. We have a team of Internet-of-things experts who can answer any question you have 24/7. Whether by text, email or Skype, we'll ensure that you get the answers you need quickly and easily. Reach us and hire a dedicated Internet-of-things developer today!
Vast
Technical Knowledge
We're proud to have some of the best Python developers in the business working for us. We're a team of Python developers with vast technical knowledge. We can help you create the next big thing in your industry by building cutting-edge products with our state-of-the-art Python solutions.
Have the experience that they had,
working with us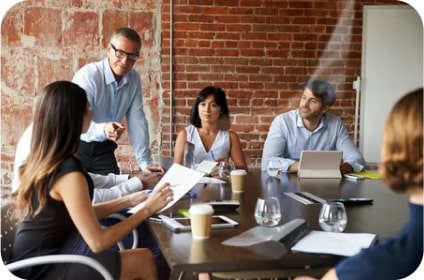 We love DigiPie! We had a great experience working with them to develop our application and we will definitely be coming back to them in the future for more developments and updates! Great company that is easy to work with and has very fast response times!
We Are
Hobbii LLC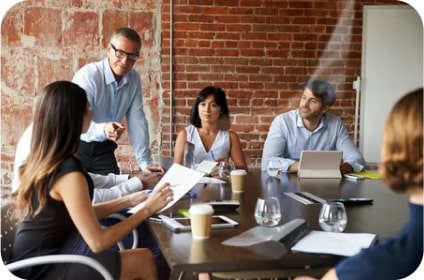 Digi Technologies have been fantastic for us! We have been extremely satisfied with their work and the turnaround that have on our mobile app. They have been nothing but cooperative and we feel as they will never back down from a task!
Alex
King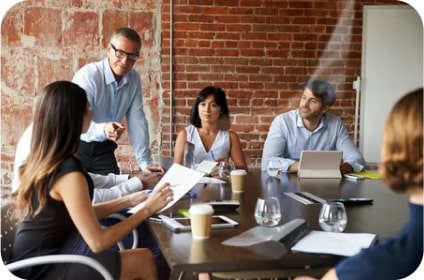 Digipie Technologies did a wonderful job on my company's website. There were efficient and they were able to make our vision a reality. We highly recommend them and can ensure that they will cater to your needs. Thank you so much Digipie Technologies!
Devin
Harvey
Borders
can't stop

us, We work globally

Automate workflows and productivity by building a brilliant mobile or web application within a budget ensuring superior quality.